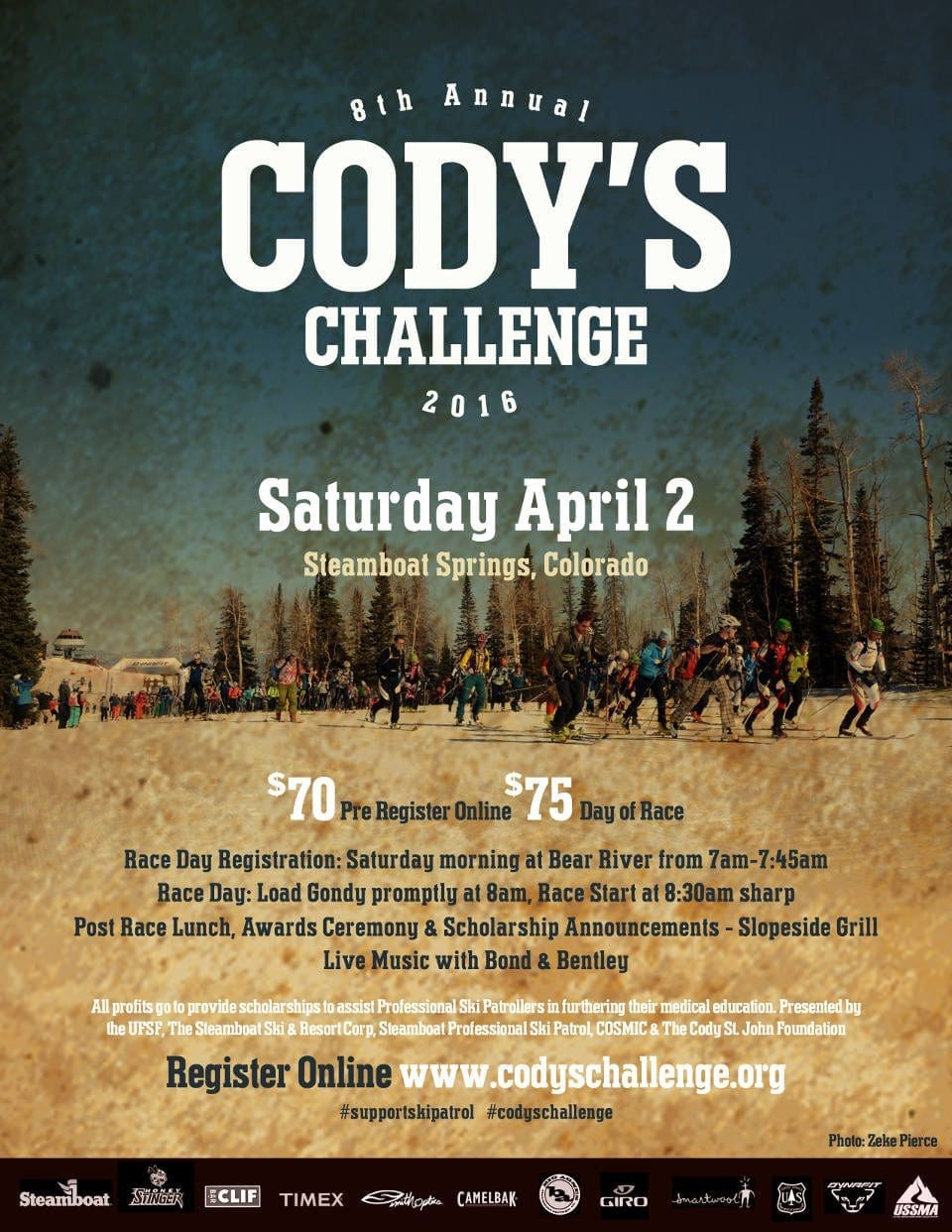 Are you ready for Cody's Challenge?
Saturday April 2nd is the 8th Cody's Challenge! We're excited for yet another awesome race! Welcome to our first time racers and welcome back to our returning racers.
Online registration has been closed, we will begin registration at Bear River at 7 am which will continue till 7:45. The Gondola will begin loading at 8 am! If you have already registered online you will still need to come by Bear River before the race to get your bib and sign your liability form.
To answer some questions that many of you have been asking, there are no requirements for gear other than a helmet. Shovels, beacons, and probes are not required. The course will be well marked and patrol will be monitoring the course throughout the race. Racers can leave their gear bags at registration and they will be transported to Slopeside before you cross the finish line. The most asked question of course was what do the course maps look like …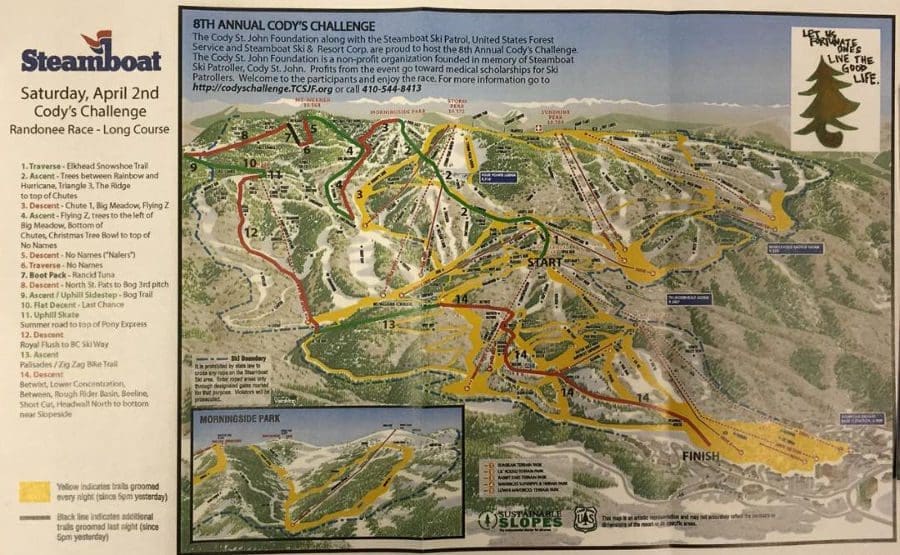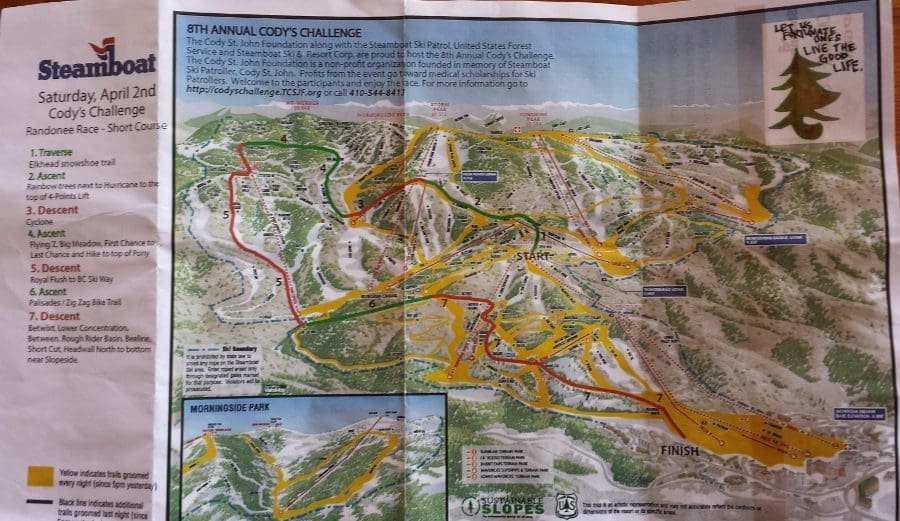 Can't wait to see everyone tomorrow and have another great race. Thanks to all who come out to support our cause! We hope everyone has an awesome time!