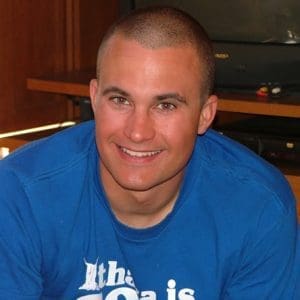 Dean Cody St. John was born in Upstate New York on September 22, 1977. He was raised on Windybriar Dairy Farm in Homer, New York prior to moving to Maryland in 1990. Cody graduated from Chesapeake High School in Pasadena, Maryland in 1995 where he was named 'All County Linebacker' for Anne Arundel County Public Schools. Cody's passion for the outdoors and snowboarding led him away from Frostburg State University to Summit County, Colorado in 1997 with a band of his closest friends. Over the next ten years, Cody's life took root in the Rocky Mountains, where he discovered his true self and established the life he was inspired to live. As he followed his path in Colorado, Cody's natural surroundings had a deep effect on him spiritually, and in time, he was inspired to find a way to share what he had found within himself by serving others.
Working in the ski industry, Cody found his way from the Breckenridge area to Steamboat Springs, Colorado. In 2003, soon after settling in Steamboat, Cody knew what he wanted to do. With persistence, and solid local references, Cody was given the opportunity to begin a career of service as a Professional Ski Patroller with the Steamboat Springs Ski Patrol. Later that same year, Cody briefly returned to Maryland to obtain his Emergency Medical Technician certification and started fulfilling his nursing prerequisites at Colorado Mountain College.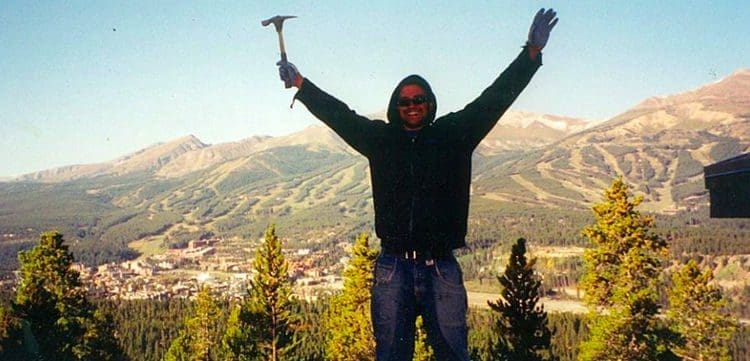 Cody knew as a snowboarder, he would have to work extra hard to prove himself as a valuable and worthy member of the Steamboat Ski Patrol. Negotiating extreme terrain and assisting seriously injured people off the mountain is a task not traditionally thought to be suited to snowboarders and their restrictive equipment. Despite these innate challenges, Cody quickly earned respect from everyone on the Ski Patrol. Cody's Ski Patrol Director and the "salty veterans" admired his passion, seeing earlier versions of themselves in Cody, while his younger peers were motivated to perform on his level. Cody's commitment was exceptional. He had a reputation for never removing his jacket during his lunch hour, as he was always prepared to fly out the door if a rescue call came over the radio. In the 2005-2006 ski season, after being voted Steamboat Patroller of the Year by his fellow patrollers, Cody was then honored with the '2005-2006 Colorado Ski Country USA Patroller of the Year'. At age 28, Cody was and still is the youngest Professional Ski Patroller, and only snowboarder to ever receive this prestigious award.
On Easter Sunday in April 2007, Cody lost his fight for life and passed away from injuries sustained in a car accident. The collision, with a logging truck, occurred on Highway 127 in Colorado near the Wyoming border. At the time of his accident, Cody was traveling to attend his nursing school orientation at the University of Wyoming in Laramie where he had been accepted into the Nursing Program.
That same Easter day, numerous fortunate individuals received the biggest gift of all, LIFE.  Cody made the self-less and personal decision to be an organ donor and his recipients were prepped for immediate donor transplants: heart, kidneys, liver, pancreas, tissue, and cornea.
On April 11, 2007, the Annual All State Colorado Professional Ski Patrollers Convention and Competition in Breckenridge, Colorado was dedicated to the life and legacy of Cody St. John.
Since his passing, Cody's family and friends have united with three of Cody's organ recipients from the Denver area. These three recipients (heart, liver, pancreas & kidney) have all participated in fundraising events for TCSJF in Colorado and/or Maryland.
The Cody St. John Foundation, a 501 (C)(3) charity was established by friends and family to recognize the inspirational life and legacy of Cody St. John. To this day, The Cody St. John Foundation is actively granting annual scholarships to ski patrollers for medical education and promoting organ donation. We are the only non-profit established exclusively to benefit Professional Ski Patrollers nationwide.
Remembering Cody:
"I've patrolled for 26 years and I'd rank him in the top 5% I've ever seen or worked with. He's polite, very capable, has all the skills and is incredibly mature."
–John Konke, Steamboat patrol director
"Words are not powerful enough to describe the light that Cody shines on the people who are blessed enough to know him. His love, integrity, and positive, inspirational influence cannot be expressed in words. We all aspire to be more like Cody."
–Matt Fordyce, 15-year friend of Cody St. John
"Any patient he had, he treated them like they were the most important person to him. You could hear it in his voice on the radio. Even if it was a serious situation, Cody's voice was always calm. He never did less than his best."
–Quint Friesell, fellow ski patroller
"It was love at first sight — his smile, his eyes, his personality … everything about him instantly had me from the time that I met him… His smile just swept me right off my feet."
–Katrene Lewis, Cody St. John's girlfriend of one year
"Everybody knows about buying your girlfriend flowers on Valentine's Day, but Cody would buy his landlady flowers when she was sick. He would go that extra mile for people. He really did touch lives."
–Ryan Thompson, roommate & fellow patroller

"It's hard to put into words but, Cody modeled life so beautifully for us all.  He lived big and loved big.  He may have left us, but, he had no regrets." – Corinne St. John, Cody's sister